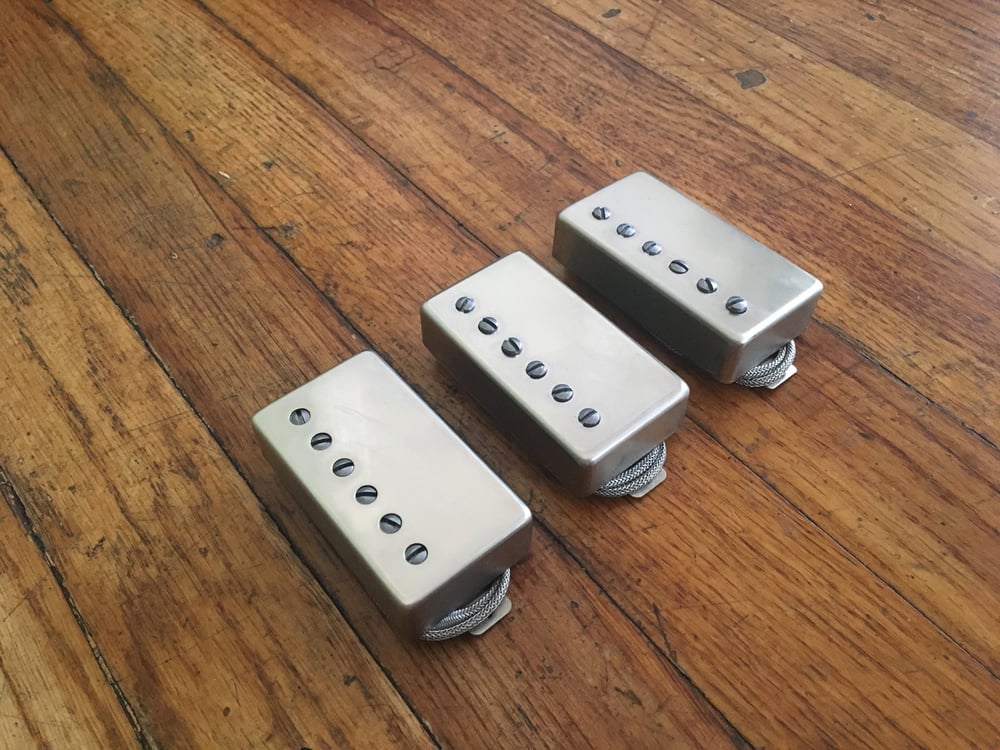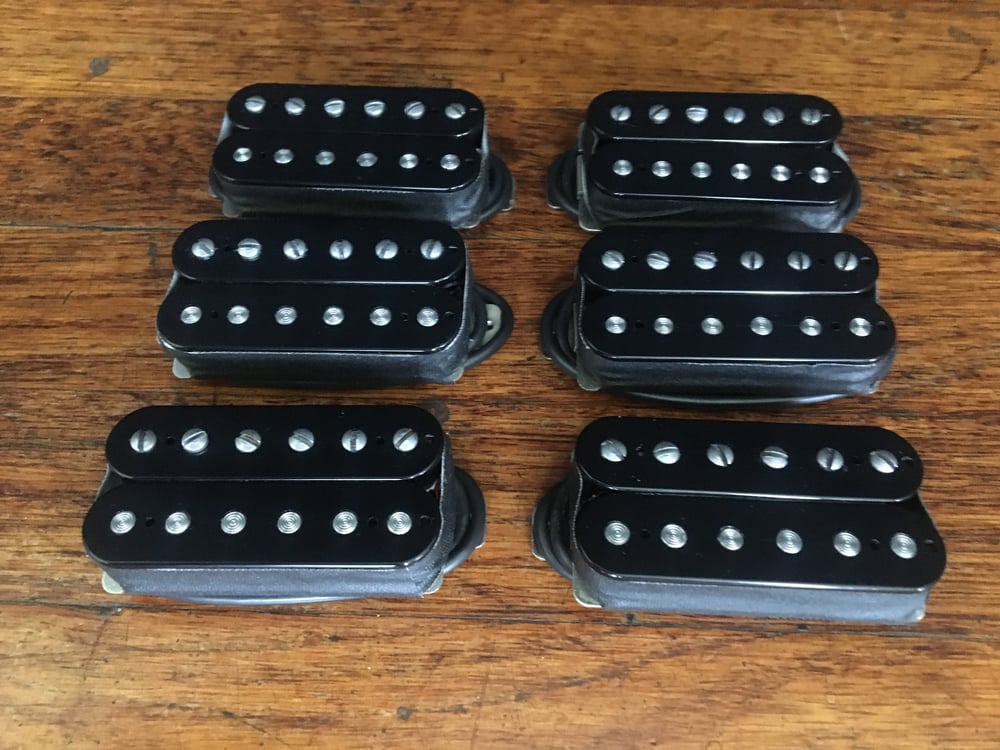 Punisher
Our most versatile humbucker.
Played in sessions from LA/NYC/Latino America. This has become the answer for people who want more organic signal from a medium to high output humbucker models.
Known for its unrivaled transparency, very natural sounding EQ, ability to handle gain, volume knob reactance, and ability to sound like a single coil/P-90 when coil tapped. Not like a tapped humbucker.
I use the word transparency because I truly believe this allows our natural individual tone staple of "Finger Tone" to cut through the mix.
Hook this up to the JHD tap and phase circuit, and when the phase switch is pulled when coil tapped, the other coil is engaged. Showing the sonic differences in coils. Adding much more versatility to the guitar.
The Punisher is the same proprietary winding pattern but with a little more under the hood, resulting in the 15.2kΩ range.
This in combination with the A8 magnet, adds a little more girth to the tone when initially struck. And while decaying in to harmonious feedback.
These are wound on 53mm bobbins.
Please specify what kind of guitar this will be going in. That will determine the D.C. Reading (amount of turns) and special alloy combinations. And these are made to order, made custom to your rig.